In 2020, we became involved in selling products creatively through our partner company THINKUP International. As a branding agency, we received an assignment to place our products in Far Eastern countries. We contacted one of our friends, an author, to collaborate on the branding project. In the midst of the pandemic crisis, the author told us about his experiences. His story struck us as potentially appealing to a wide audience, so we started thinking how to make it accessible to every age group. We spoke with the author for months until we decided to collaborate and publish the work.
Based on an original idea by CoCréation, the creative platform was born in this moment of a global crisis.
We are not a normal publishing house or a film production company, but a meeting of creative minds. Authors entrust us with their work, which we make travel through our networks, so that together we can achieve ever greater goals. Many writers, artists, filmmakers, and consultants have wisely chosen a profession that keeps them as far away as possible from the constraints of modern society. Most of them are self-employed by choice. They often live in isolated, natural settings. Many of them strive to avoid the rigid rules of organizations. But, the downside is that most creatives are not able to think about their projects on a large scale.
We are an organisation that is able to realise the ideas of creative minds, check the economic viability of projects, and support them so that their artistic product spreads widely. It's as if artists were sailing the endless ocean in a small craft and we are offering them a bigger, more comfortable, more stable boat. Now their creative process can better withstand the force of the waves and the weather. We work with a large network of designers and illustrators, and together we launch innovative approaches to bring life to your project – from the typography to the cover design to the entire branding process for marketing your book. In our modern digital age, we want to make our products stand out as one-of-a-kind valued items: both the printed book and the e-book will be unique and unrepeatable pieces.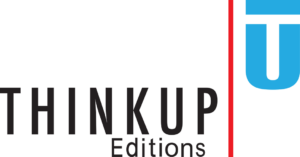 THINKUP Editions focuses on the works of exceptional authors and always embody social values. We publish works that have potential for film adaptation. We think beyond the printed word – we intend to produce feature films, documentaries, or short films based on our published work.
Our resource is a large network of artists and designers who can co-create and co-produce our projects. We believe in creativity in the broadest sense of the word. Most writers, filmmakers, and artists work and create because they can't stop, because they believe that living has meaning only through the act of art. Artists are constantly and incessantly searching. Artists work everywhere: in their garages, in the mountains, on deserted islands or on street corners. They create exceptional art that comes straight from their imaginative hearts. Their artistic act is the victory of life over death, of drawing meaning and beauty from entropy.
We support and promote creative storytellers who put their heart into their work.
                                                         Our Team
                                                                                           Our team consists of professional and specialized people who will strive to ensure that your creativity grows and succeeds.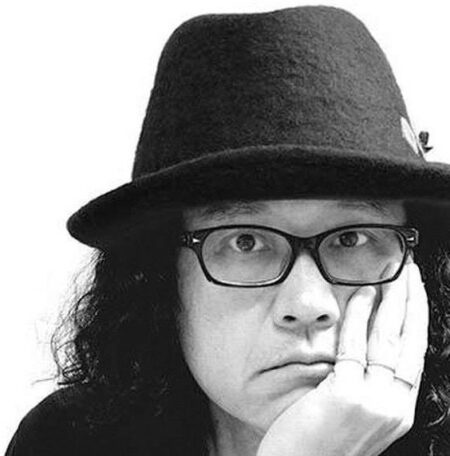 Toshio Kamitani
Designer & Artist
Focus: Creating designs that look delicious
Flow: I am aware that we are consumers before we are creators, who lead the modern consumer to make the right choices.
Force: I always want to be a member of society who lives creatively 365 days a year.
I've been working in design for a long time, especially for the food packaging industry. In the design world, painting means illustration. It's the same painting, but it's an illustration. It's not art. Illustration can be explanatory or atmospheric. It has an absolute purpose. A picture is an answer to a client's question. But a picture is art. It is a picture that no one wants. It has to be a picture that I want to make myself. It can be an illustration. Or it can be art. When I paint, I want it to be art. But it's not always easy to see it that way. Design counts as a problem-solving instrument. I like the definition of art as problem finding. It's very easy to understand and I like it. I'm starting from here for now. I designed for various customers from the food packaging industry. As an artist I exhibit in many museums.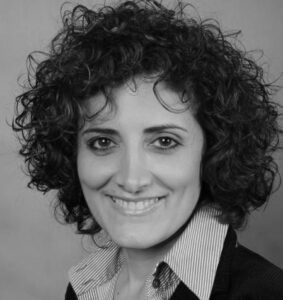 Mansoureh Rahnama
CEO & Founder
Focus: Innovation, cooperation, leading networks
Flow: Explore potential as editor, PR manager, producer, curator, unleash energy and connect relevant partners with empathy and passion
Force: Idea creation, interdisciplinary team building, problem solving, go to the market strategy. Editor in Chief & Curator.
I develop extraordinary interdisciplinary entrepreneurial projects by building on my excellent interdisciplinary networks from conventional and creative industries. A key part of my job is the analysis of target groups and their business processes to make recommendations for strategically optimized processes. This has been instrumental in bringing me a variety of projects and collaboration with various companies throughout the APAC (Asian Pacific Countries) and EMEA (Europe, the Middle East and Africa). Purposeful planning and clear management are at the heart of every project I take on, from its inception to its fruition. I can manage multiple projects from different disciplines at the same time.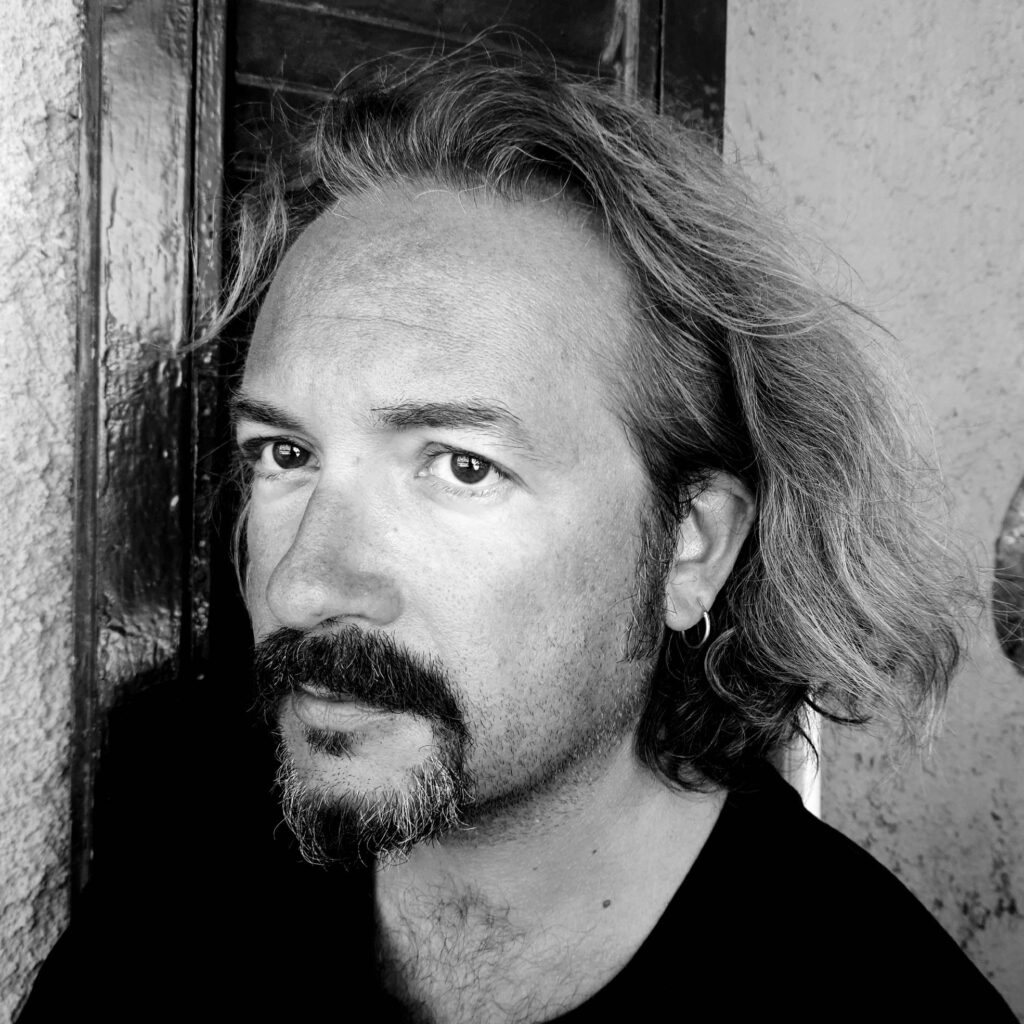 Andrea Biscaro
Author & Songwriter
Focus: writer, songwriter, poet, ghost-writer, screenwriter
Flow: multifaceted writer, I move in many genres: sentimentality, poetry, thriller, mystery, horror, music, songs, concerts, comics, illustrated books for children…
Force: I have been living on the small Tuscan Island of Giglio for 15 years. Here I live in close contact with nature, between long daily swims and at least 10 kilometres a day of walking along paths and mule tracks, meditating and creating incessantly.
I am the author of novels, short stories, fables, songs, poems, concerts, comics. As a ghost-writer I have over 50 publications to my credit for actors, politicians, athletes, company managers, and well-known models. My latest ghost-written book came out in June 2020 for Mondadori, the most important Italian publisher. I have been working for years as a musician and songwriter in the Secondamarea project, which over time has received numerous accolades and awards both in Italy and abroad.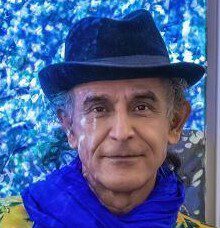 Shahram Karimi
Artist & Filmmaker
Focus: represents trans-cultural currents and realties in the context of contemporary art
Flow: Narrative elements and inscription of text over imagery and his minimal abstractions of visual iconography bind him to Western art.
Force: Is the memory, the confused identity, the words sounds and explosions. These eyes that remain so fixed, and these weary feet, that keep on walking, walking..
I have worked for many years as an artist and filmmaker. I am a 'global' artist and seeking a delicate balance between Persian aesthetics and Western expression to arrive at an art which becomes truly universal. In my works memory is an unstable and equivocal place, when I do not have to tame the overwhelming force of nostalgia, then I have to distil unmistakably real details from the muck of sentimentality. Irrationally, I take pride in my own transformation, development, and yet my, memory condemns my country, my past, to stay exactly as it was, immutable and essential, uncontaminated and faithful to the image that I treasure..